Once wide spread in the Alentejo, Garvonesas nearly became extinct and forgotten just twenty years ago. The story of this cattle breed is one of loss and success and much like many wild herbivores, it's closely entwined with the evolution of our customs and landscape.
A few months ago photographer and wildlife filmmaker Ricardo Guerreiro asked me to accompany him in his excursions to document the life of these domestic herbivores. The scenery that we find ourselves in each time we set out to photograph these animals shares many similarities with the African plains and their wild herds. Here too, as Ricardo himself puts it, "the conservation of these domestic autochthonous animals, on an extensive regime, allows for the maintenance of a balanced and rich ecosystem".

What started out as assisting a colleague in the field evolved to a continuous sense of marvel as I learned more about the cultural and natural heritage of Baixo Alentejo. By keeping this page regularly updated with Ricardo's ongoing work, I hope to further disclose the beauty and unpredictability of walking through the pastures of southern Portugal.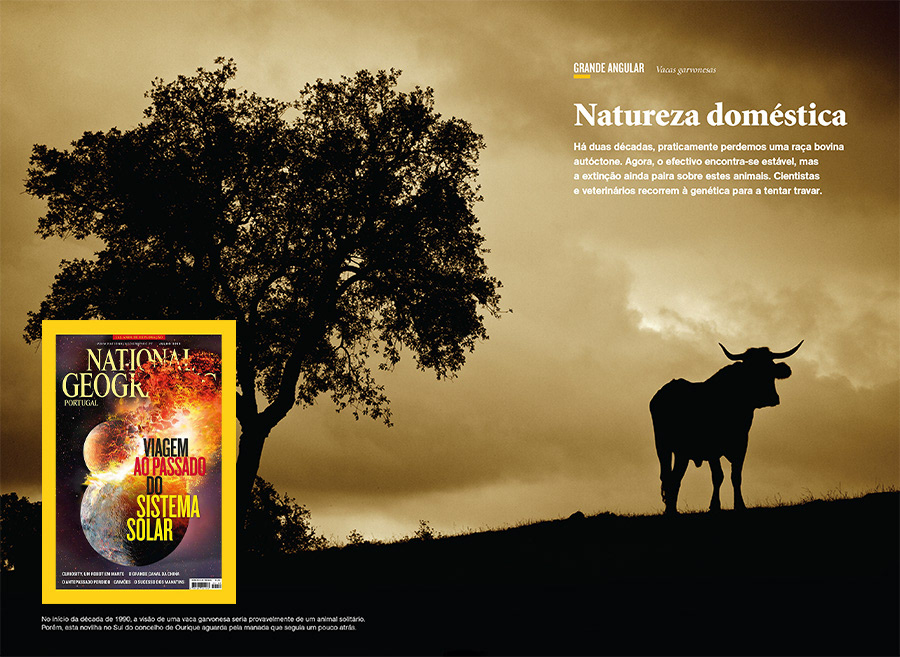 Nothing like heading to the field to take a short break from the countless days involved in editing
a film
. This time Ricardo wanted to concentrate on photographing Garvonesas at sunrise and sunset, getting specific behaviour shots and experimenting with long exposures at night. The weather however played a few tricks on us and we were forced to slightly deviate from our original plan.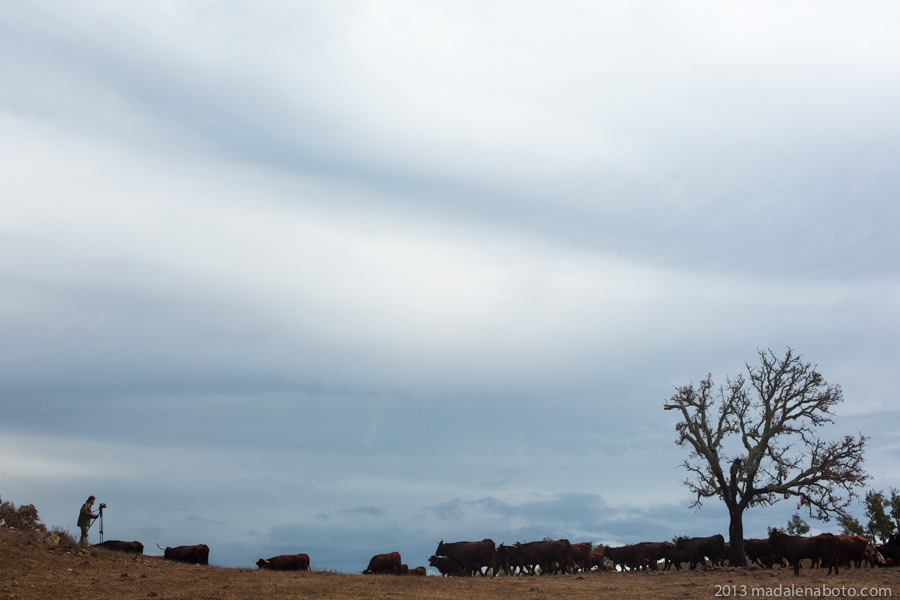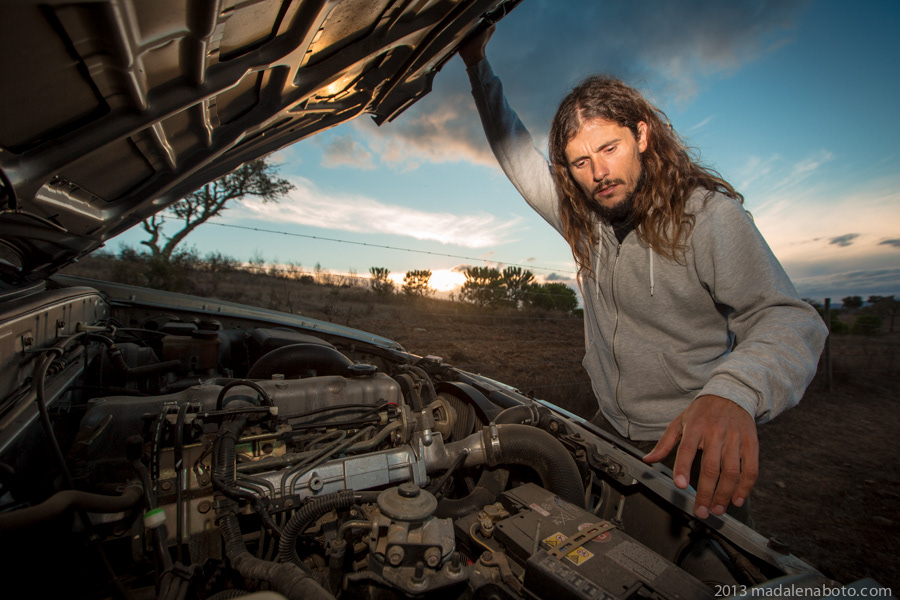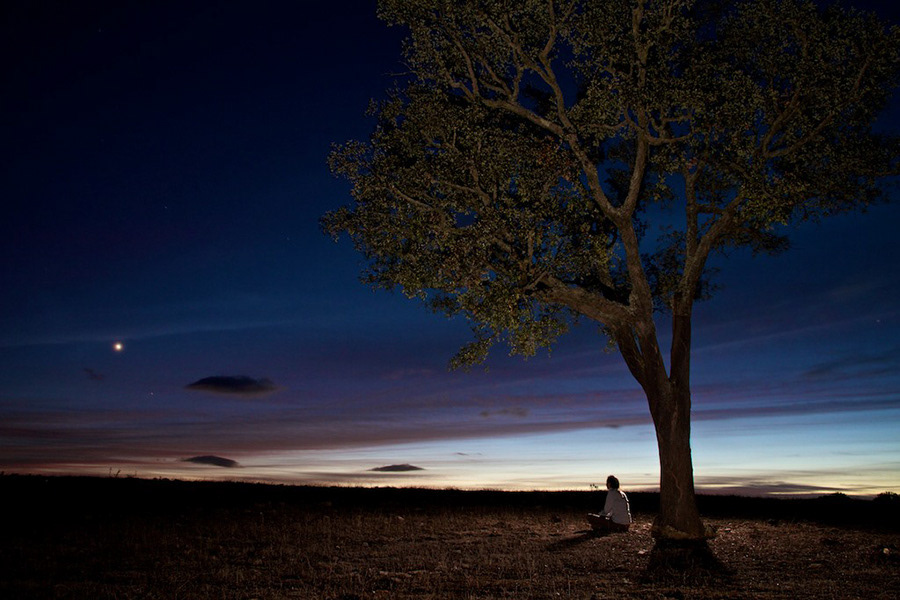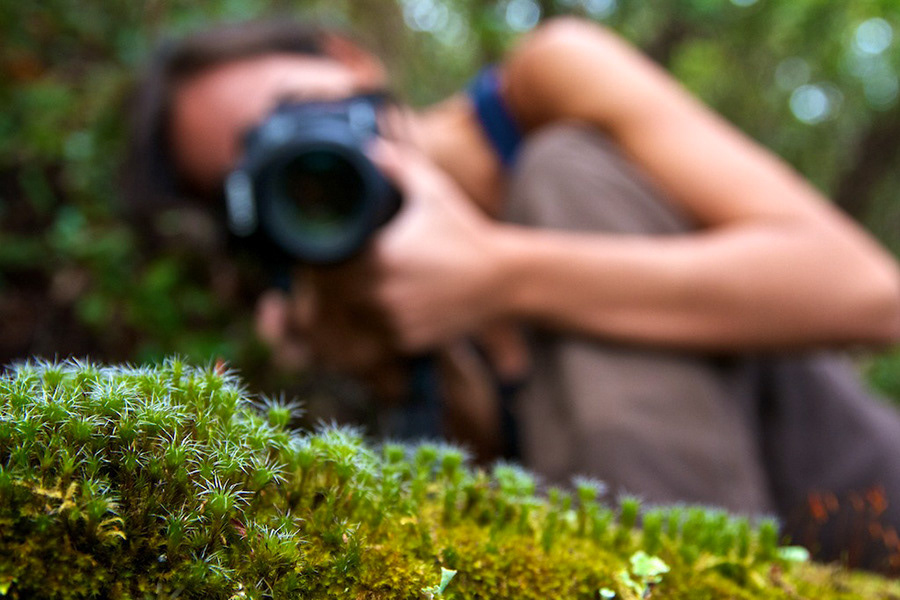 I first joined Ricardo in June to give him a hand on location and to also photograph him in action. A photographer can always use a few shots of him or herself at work for promotional purposes and I took it as a challenge to guarantee that he had plenty to chose from. To simplify getting closer to Ricardo's subject we headed to São Martinho das Amoreiras, where Manuel Domingos and his wife Emília rear a small herd of half a dozen animals.